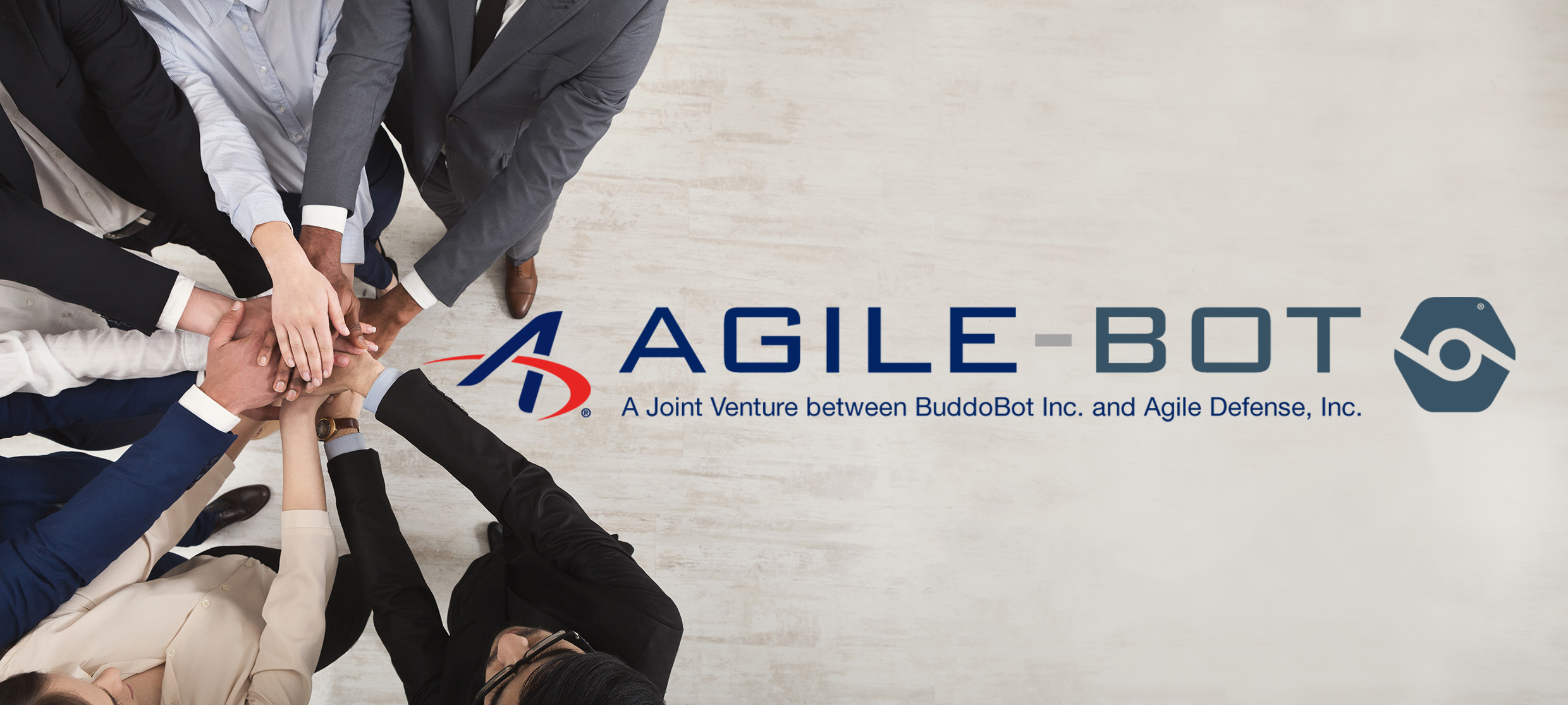 What is Agile-Bot?
Agile-Bot is a family of SBA approved Veteran Owned, 8(a) Mentor-Protege Joint Ventures (MP/JVs) between Agile Defense, Inc. (Mentor) and BuddoBot Inc. (Protege). The MP/JV family, comprised of Agile-Bot LLC and Agile-Bot II LLC, provides Cybersecurity and Information Technology services to Federal and Department of Defense agencies. Agile-Bot brings together the unique capabilities and qualifications from Agile Defense and BuddoBot, creating a strong small business that can manage task orders of all sizes without loss of quality, within a competitive rate structure.
Cyber Security
Agile-Bot is a Cybersecurity solutions provider. We understand the continuous growth of cyber threats and the necessity to stay on the forefront of cutting-edge technology, software, and security controls to be a leader in cybersecurity. With ranking ethical hackers, innovative processes and methodologies, proprietary tools, and cutting-edge Artificial Intelligence (AI) platforms, Agile-Bot is a leader in Cybersecurity.
Information Technology
Agile-Bot offers expertise in building, repairing, and maintaining secure scalable IT environments without sacrificing cost efficiency, fast execution, and quality delivery. Organizations can take advantage of an IT team who can drive technical strategy and decisions, deliver appropriately on projects, add value, and provide a thorough technical analysis while maintaining proper security. Agile-Bot can design, build, deliver, secure, and sustain the most complex architectures and infrastructures.
Small Business Core
As an 8(a) certified small business Mentor-Protégé Joint Venture, Agile-Bot can fully participate in the numerous sole-source and set-aside procurement opportunities offered by the Federal government. Sole source contracts expedite the process and can be approved in a matter of days. Because the 8(a) program is a federal mandate, Federal Agencies receive credit for the amount of work they issue to Agile-Bot. The current sole source ceiling value is $4 million per contract.